Chicago Locksmith Service| Dispatch Address: 148 W Randolph St Chicago, IL 60601
Call Us At (312) 626-2156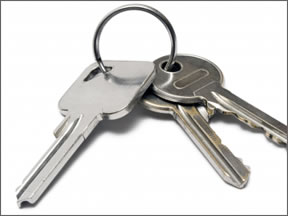 Chicago Rekey Solutions
We provide rekey services at Chicago Locksmiths for a wide variety of locks, to homeowners, businesses, and rental property owners. Rekeying locks is a quick, cost-effective option than replacing your locks. Anytime you need to rekey the locks in your home, office, or business, give us a call. Whether you need to re-key your locks in Chicago for security reasons, or just your convenience, our experienced Locksmith Can do it for you quickly and expertly. You do not need to change your lock or locks to protect your property; our locksmiths will rekey the locks at a fraction of the cost.
Call Now! (312) 626-2156
Rekeying a lock involves changing the tumblers in the mechanism, meaning that the old keys that previously opened it will not open it any more. If you just moved into a new home, or you loaned out a key that wasn't returned, etc re-keying the locks in your home will ensure that any keys in wrong hands cannot be used to gain unauthorized access into your home, office, or place of business. Our Locksmith Can re-key any lock that meets the ANSI Grade 1 designation.

If you find that you have to carry a heavy bunch of keys around for the locks in your home or business, rekeying the locks will help cut down the clutter and confusion. We can rekey all your locks to use one master key, or only the exterior locks on the property, etc to suit your convenience. We provide master rekeying for rental properties configured to your specific needs if you have apartment buildings, or an office building. Give us a call today.

When you need to rekey your locks in the Chicago Illinois area, our experts at Chicago Locksmith are here for you. We offer fast, reliable services twenty four hours a day seven days a week.